As of February 1, 2023, Kindness Initiative assumed the management of San Diego Jewish Gift Closet – G'mach warehouse operations and furniture donation programs.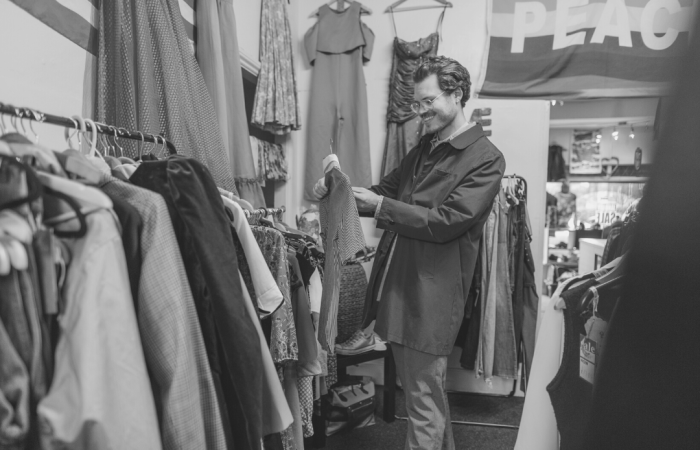 What is the KindnessG'MACH Gift Closet?
Serving the San Diego Jewish community, the KindnessG'MACH Gift Closet is a warehouse where we collect and distribute clothing, food, toys, furniture, and any material goods and services to Jewish community members in need. When an individual or family comes to our Gift Closet, they are always treated with dignity and respect and we aim to provide them with an exceptional "shopping" experience (of course, everything is free of charge!).
We welcome donations of all kinds and are always in need of volunteers who can commit to a regular, consistent schedule and who would be happy to unpack and sort donations and assist people coming to drop off or shop for items in the warehouse.
Donate to kindnessG'MACH
Frequently Asked Questions
What are G'mach's hours?
Mondays and Thursdays, 10AM-2PM
AND by appointment. Please text Karen Lock at 858-650-9098 to coordinate.
Who does G'mach serve?
G'mach serves San Diego Jewish community members who are in need.
Where can I see furniture available?
Due to limited space in our warehouse, all furniture is posted on our Facebook page. We are constantly updating what is available on there, and are also happy to post for you if you are in need of a specific item. Please follow us here: www.facebook.com/Jewishgiftcloset!
Is G'mach a thrift store?
In the sense that items are often second hand (though some things we receive can be brand new), yes we are like a thrift store. However, everything is FREE. Meaning, there is no cost to our clientele who come to take items from the Gift Closet. If you are someone in need, our goal is to equip you with anything you may need. Please come by and shop for free!