Kindness Initiative collaborates with a broad range of local Service Providers, which provide expertise and assistance in a number of service areas. Some Service Providers require specific eligibility-guidelines; as a Member, you will learn about the application and documentation requirements, for each Service Provider for which you are likely to qualify.
Kindness Initiative model focuses first on meeting a Member's basic needs of housing, food, and clothing. After these needs have been met, Kindness Initiative may help a Member navigate other services, including: transportation assistance; connections to medical & dental services, substance abuse & domestic violence counseling; essential communications technology; employment services; legal & accounting services; household necessities; Jewish life cycle events & education; short-term no-interest loans; and programs to reduce isolation – to mention a few.
Because every person's situation is unique, a customized action plan is required for each Member. As a result, the services available may vary from Member to Member.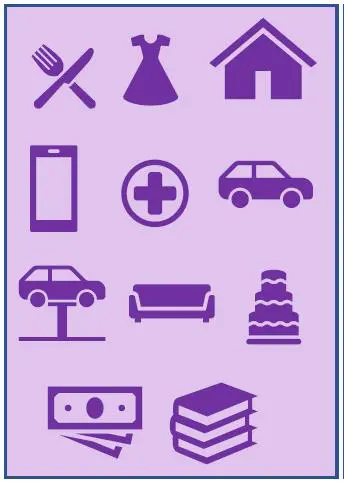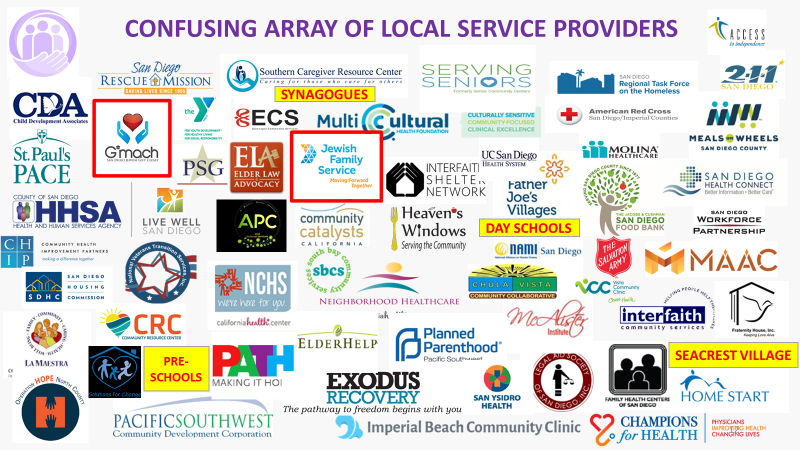 Kindness Initiative also helps connect you with government programs, many of which have strict eligibility and documentation requirements, and may have waiting periods for receiving assistance. Such programs include but are not limited to:
Social Security, Medicare, Medicaid, State Unemployment Insurance, Supplemental Nutrition Assistance Program (SNAP/Food Stamps), Temporary Assistance to Needy Families (TANF), Housing Subsidies, Head Start. Earned Income Tax Credit, Job Training Programs, Housing Choice Voucher program, Supplemental Security Income (SSI); CalWORKs, MediCal, CalFresh, California Healthy Families Program (HFP), Medi-Cal Access Program, County Medical Services Program (CMSP) and Medically Indigent Service Program (MISP), Statewide Automated Welfare System (SAWS), HACSD, General Assistance /General Relief, Denti-Cal, State Supplementation Program, Workforce development programs, Cash Assistance Program for Immigrants (CAPI), Nice Guys of San Diego, Housing Authority of the County of San Diego, Homelessness Prevention and Rapid Re-housing (HPRP), Community Development Commission of National City, City of Encinitas Community Development, Townspeople, South Bay Community Services, City of Carlsbad Housing and Redevelopment Department, City of Oceanside Housing Department, County of San Diego, Health and Human Services Agency, Community Action Partnership, and many others