Our Mission
To alleviate poverty in the San Diego Jewish Community
Meeting basic physical and psychological needs of vulnerable Jewish households
Utilizing a comprehensive, coordinated, collaboration of service providers and caring volunteers
Providing immediate and long term actions towards meeting needs
Providing respectful, confidential, and supportive services, to help individuals in need find a path forward
Kindness Initiative serves households in the San Diego Jewish community that struggle with financial insecurity – a little known, but substantial problem. A 2019 study found that more than 20% of the 50,000 Jewish households in San Diego are living at, or below, the poverty level. With the Covid pandemic, the number of families in need has only increased.
There are many fine, local social service programs to assist people in need, but navigating the maze of resources can be so overwhelming that many eligible people find themselves unable to access the life enhancing support available to them and their families.
Kindness Initiative works in partnership with Service Providers and trained volunteers, to help our Members access services so they can live with dignity and identify a way forward. Together, our work fulfills the mitzvot of G'milut Hasadim – acts of loving kindness; Tzedakah – providing monetary and material support; Tikkun Olam – our actions to improve the world.
INSPIRED BY THE WISDOM AND VALUES OF JEWISH TRADITION, WE ASSIST IN STRENGTHENING LIVES THROUGH COMPASSIONATE SUPPORT.
REGARDLESS OF WHETHER YOU NEED ASSISTANCE, WANT TO VOLUNTEER YOUR TIME, OR WISH TO SUPPORT OUR WORK AS A DONOR, WE ARE GLAD YOU ARE HERE, AND WE LOOK FORWARD TO CONNECTING WITH YOU.
We want to help you meet your needs
We believe that no Jewish household in San Diego County should face life's challenges alone. The Kindness Initiative Service Model strives to alleviate the pressures, complexity, and impact of poverty, by assisting our Members to navigate and access the resources they need. We have developed a collaborative network to help Members connect with available Service Providers, for which they are eligible. Our team of volunteers is committed to making the future easier and brighter for every member.
Any eligible individual or household may become a Kindness Initiative Member (see Kindness Initiative Eligibility), and will have access to a network of services, volunteers, and funding sources. Members are always treated with dignity, according to the Kindness Initiative standards of service, and consistent with our confidentiality policies and Jewish values.
Become a Kindness Initiative Member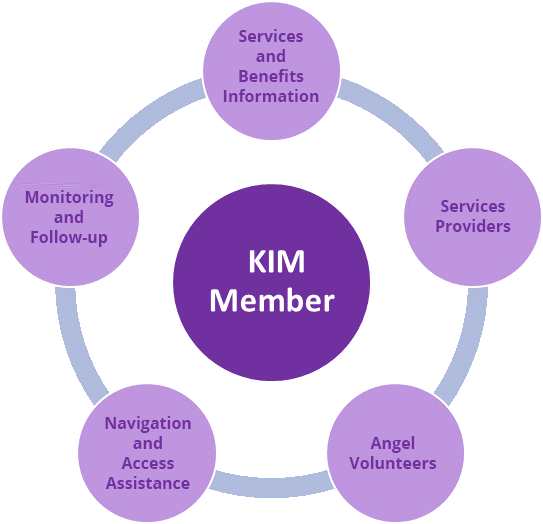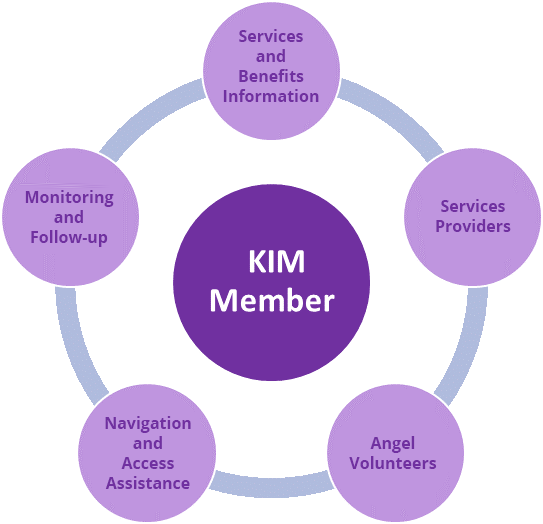 Member-centric focus
Kindness Initiative's Member-centric community program focuses on human dignity, volunteerism, collaboration, efficiency, effectiveness, and innovation.
In order to ensure the needs of every vulnerable Jewish household in San Diego county are addressed, we:
Create and oversee community "Standards of Service"

Maintain an extensive and skilled volunteer corps

Coordinate a broad network of Services Providers

Assist vulnerable Jewish households to navigate and access services

Develop programs to fill needed services voids

Create standards of Service Provider performance metrics, monitor, and report progress
Learn more about us
Testimonials
What our Members are saying
The Kindness Initiative came to my rescue and avoided me being homeless when another service organization let me down at the last moment. They really care and treat me with respect.
The Kindness Initiative has helped me feel supported by the Jewish community. Their monthly financial assistance through the Adopt-a-family program gift is helping with food and my cell phone bill. So very much appreciated!
After losing my business I needed support.  They helped me pay for car repairs, find affordable housing and more.  I was blown away by their great communication and immediate help. When I needed them, they were right there as a pillar of love and support.
Help Spread the Word – Referrals Encouraged!
It is our Obligation
"Giving" in the Jewish tradition has three elements:  Financial assistance (Donate), Personal Time and Effort (Volunteer), and Kindness to others (Random acts of Kindness)
All Jews are responsible for each other. We are like a ship where a hole has been ruptured in one room. It cannot be said that one room has been ruptured.; the entire ship is ruptured
Those in need will never cease from the earth; therefore I command you to open, open your hand to your brother, to the poor and to the needy of your land.